Zubsolv and Suboxone are popular brand name medications that contain buprenorphine and naloxone as their active ingredients. This article dives into these medications that treat opioid addiction, exploring their ingredients, dosages, benefits, and misuse.
Opioid use disorder (OUD) has become an alarming concern, affecting individuals and communities across the globe. As medical science advances, effective solutions are emerging to combat the ongoing opioid epidemic.
The Centers for Disease Control and Prevention (CDC) recognizes three waves of the opioid epidemic: first, prescription opioids like oxycodone and hydrocodone. Second is heroin, and third is synthetic opioids like fentanyl. In 2021, drug overdose deaths in the United States reached a record high of 107,000, and over 80,000 involved opioids.
What Is Zubsolv?
Zubsolv is a prescription medication for treating opioid addiction or opioid use disorder in adults. It is part of a complete addiction treatment program, including therapy and counseling. However, Zubsolv buprenorphine and naloxone sublingual tablet (CIII) can cause serious side effects, including the following:
Feeling faint
Dizziness
Feeling sleepy or uncoordinated
Blurred vision
Slurred speech
Inability to think clearly
Slowed breathing
What Is Suboxone?
A medication that also had naloxone in it, Suboxone became the gold standard for opioid addiction management. Additionally, it allowed people to experience less severe withdrawal symptoms, and their opioid cravings reduced.
Buprenorphine and Naloxone
The center of the effectiveness of both Zubsolv and Suboxone are their ingredients, buprenorphine and naloxone. Buprenorphine is a synthetic opioid that treats pain and opioid addiction. It's a partial opioid agonist that binds to opioid receptors in the brain, relieving cravings and withdrawal symptoms. Buprenorphine is a Schedule II drug with a risk of physical dependence and high psychological dependence.
Naloxone is an opioid antagonist that blocks the effects of the drugs to help prevent misuse and overdose. Naloxone has been the only antidote for opioid overdose for 50 years. Naloxone, also known as Narcan, has been readily available without a prescription in most pharmacies across the United States. Naloxone is available over-the-counter in 43 states.
Forms and Doses of Zubsolv and Suboxone
Zubsolv is available in sublingual film or sublingual tablet form, offering various dosages. Suboxone, in contrast, is a sublingual film known as Suboxone film.
There are many combinations of these drugs available. Zubsolv is available in six strengths, and Suboxone comes in four strengths.
Zubsolv's six strengths include:
0.7 MG buprenorphine/0.18 MG naloxone
1.4 MG buprenorphine/0.36 MG naloxone
2.9 MG buprenorphine/0.71 MG naloxone
5.7 MG buprenorphine/1.4 MG naloxone
8.6 MG buprenorphine/2.1 MG naloxone
11.4 MG buprenorphine/2.0 MG naloxone
Suboxone includes:
2 MG buprenorphine/0.5 MG naloxone
4 MG buprenorphine/1 MG naloxone
8 MG buprenorphine/2 MG naloxone
12 MG buprenorphine/3 MG naloxone
Patients and healthcare providers select the combination that best meets the patient's needs. Usually, doctors ultimately choose the one that suits your requirements best.
Common Side Effects
Suboxone and Zubsolv both reduce cravings and opioid withdrawal symptoms, empowering individuals to focus on their path to recovery. However, the medicines share common side effects, including abuse.
Side effects include:
Nausea
Vomiting
Constipation
Excessive sweating
Dizziness
Blurred vision
Watery eyes
Headaches
Slurred speech
Stomach pains
Muscle aches
Insomnia
Confusion
Feeling uncoordinated
Liver problems
If you suspect you or someone you know is experiencing an opioid overdose, call 911 and get emergency help immediately. Consult with a medical professional before you continue using any of these medications.
Zubsolv for Pain Management
Zubsolv is fast-dissolving and claims to disappear in your mouth within five minutes. Its buprenorphine component has sparked interest in its potential for pain management. However, this potential requires careful consideration and medical supervision.
It's important to tell the difference between its use for addiction treatment and its use as a pain management tool. Collaborating with healthcare providers ensures you know important safety information to make informed decisions.
Opioid Dependence
More than 200 deaths occur daily in the United States because of opioid overdoses. Scientific evidence has proven that Zubsolv and Suboxone are better for long-term opioid use disorder treatment than naltrexone and methadone.
The choice between Zubsolv and Suboxone relies on a person's circumstances. Factors such as medical history, preferences, and expert guidance are pivotal in decision-making. There's no one-size-fits-all solution in addiction treatment; all journeys are unique.
Avoid Opioid Overdose with White Oak Recovery Center
In opioid addiction treatment, Zubsolv and Suboxone can be pillars of hope for patients suffering greatly. With support from healthcare experts, you can start a personalized treatment path that helps you break free from addiction.
These medications are FDA-approved to treat opioid addiction and are part of a complete treatment program. You should not use them without medical supervision because their chemical composition goes beyond OUD treatment. This can be a recipe for dependence, misuse, and addiction.
Combining medication-assisted treatment (MAT) with behavioral therapy offers a tailored approach that addresses addiction's physical and psychological aspects. At White Oak Recovery Center, we understand these strategies enhance the chances of successful recovery.
Contact White Oak Recovery Center now. Our compassionate treatment specialists are eager to hear your story and get you the help you need.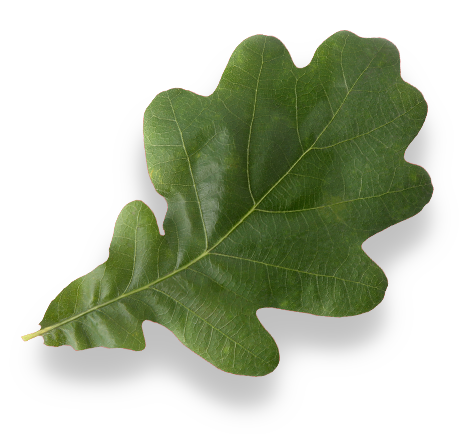 Am I covered for addiction treatment?
Your insurance may cover treatment. Call now for an entirely free and confidential assessment. Recovery starts with a phone call.
Sources:
Medical Disclaimer:
White Oak Recovery Center strives to improve the lives of people suffering from substance use disorders and co-occurring mental health conditions with simplified, fact-based content about addiction, prescription medications, illicit drugs, behavioral health disorders, treatment program options, and their related topics.

The information we provide is researched, cited, edited, and reviewed. The material we publish is for informational purposes only and is not a substitute for medical advice, diagnosis, or treatment. It should not be used in place of the advice of your physician or other qualified health providers. Always seek your physician's advice with any questions or concerns. Please call 911 immediately if you believe you are experiencing a medical emergency.