Frequently advertised as a lawful and organic addition, kratom comes from a tree located in Southeast Asia. The leaves of this kratom tree are dried, treated, and later formed into tablets, pills, powders, and extracts.
Many reports say that using prescribed drugs like hydrocodone, morphine, oxycodone, and fentanyl with kratom can have negative effects. There is a recorded instance of a death occurring due to an interaction between kratom and quetiapine pills, which belong to a class of antipsychotic medications.
What Does Kratom Do?
The impact of kratom products changes depending on the amount a person uses. Due to the presence of mitragynine and 7-hydroxymitragynine, kratom imitates opioids at higher doses. It engages with opioid receptors, potentially lessening pain, inducing relaxation, and creating sensations of enjoyment.
Mitragynine interacts with various brain receptors so smaller amounts can lead to effects similar to stimulants. Some individuals may encounter raised energy levels, improved alertness, and enhanced friendliness.
Is Kratom Illegal?
Even though kratom products are not presently labeled as illegal drugs, the Food and Drug Administration (FDA) strongly advises against their use and actively monitors all available data. Kratom products promoted as dietary supplements also pose risks and can result in negative effects.
Of significant note, the Drug Enforcement Agency (DEA) designates kratom as a substance and chemical of concern. Some states have rules about this substance, but the whole country doesn't agree on classifying and controlling its use.
Nevertheless, it's important to note that kratom is prohibited in the following states:
Alabama
Arkansas
Indiana
Rhode Island
Vermont
Wisconsin
It is also illegal in the following countries:
Australia
New Zealand
Japan
Finland
Sweden
Israel
Poland
Russia
South Korea
Thailand
Malaysia
Negative Drug Interactions
In the United States, the government doesn't oversee the regulation of over-the-counter dietary supplements and natural items. This means that even if someone believes they're purchasing pure kratom, there's a possibility that other dietary components with potential risks might be present. Online purchases are also not a safe option because the product can be adulterated or mixed with undisclosed ingredients.
The most serious dangers linked to kratom are related to how it interacts with other substances, notably opioids. Combining prescription drugs with kratom can result in hazardous interactions. Additionally, the combined use of kratom and regular acetaminophen intake can harm the liver. Individuals who have opioid use disorder and are also regular kratom users face heightened risks.
FDA Warning on Kratom
As stated by FDA Commissioner Scott Gottlieb, MD, in an FDA advisory concerning the serious risks tied to kratom, ongoing efforts within the healthcare realm aim to discover ways of addressing opioid addiction as well as the symptoms and cravings associated with opioid withdrawal. However, there exists no scientific evidence indicating that it is safe for such usage.
Presently, the FDA has not received any research or case studies showcasing any medicinal or advantageous effects. The FDA also warns about the potential misuse of kratom. They highlight the dangerous interactions it can have with other drugs and its side effects
In the year 2018, people have attributed the use of kratom to a cumulative count of 44 deaths. Within this assemblage of cases, a solitary individual exhibited no antecedent engagement with opioids and had refrained from partaking in any other medicinal compounds.
There could be unreported deaths because many people do not disclose their use to doctors or emergency responders. This is particularly true if the person uses more potent drugs.
A misconception exists that kratom is harmless due to its plant origin. However, this is inaccurate, as numerous lethal and addictive drugs, such as heroin and cocaine, also originate from natural sources.
The FDA confirmed 199 instances of salmonella infections across multiple states, all tied to exposure to and consumption of kratom. Additional inquiries and documented instances unveiled a disturbingly elevated prevalence of salmonella taint in kratom merchandise. These contaminated items were traced back to various manufacturers. According to the FDA, it was determined that the source of the outbreak was the actual plant, not the processing facility.
The FDA regularly updates import alerts related to kratom and has taken possession of several significant shipments.
Kratom Effects
As the use of kratom increases in the United States, so too have complications arising from its exposure. Whether used by itself, combined with prescription drugs, or alongside other substances, it can lead to adverse outcomes. Less medicine has shorter and milder effects, but more medicine can have serious and long-lasting impacts on people.
Chronic use of kratom is frequently linked to mental health issues. Here are some of the common health problems it can trigger. If you encounter difficulties following consumption, it's advisable to seek professional medical assistance. Notably, there has been one documented case where Narcan was effectively used to reverse a kratom overdose without other drugs.
Adverse Effects of Kratom
The negative reactions of kratom include:
Increased thirst
Decreased appetite
Nausea
Itching
Sweating
Dry mouth
Drowsiness
Muscle soreness or spasms
Runny nose
Side Effects
The adverse effects of kratom include:
Tremors
Aggression
Hallucinations
Insomnia
Seizures
Weight loss
Kratom Withdrawal
Kratom is like opioids; withdrawal symptoms are similar to opioid withdrawal. The symptoms can be dangerous in severe cases.
Withdrawal from kratom may manifest as:
Skin irritation
Emotional instability
Hallucinations
Convulsions
Itching
Disorientation
Restlessness
Loss of appetite
Fluctuating body temperature, alternating between warm and cool
Slow or difficulty breathing
Cardiac arrest
Death
Diarrhea
Muscle soreness
Runny eyes and nose
Kratom Abuse
Like many other substances, repeated kratom usage can lead to increased tolerance. Over time, individuals might require higher doses for more frequent effects. Elevated usage frequency can potentially result in dependence and addiction.
Some people use kratom instead of opioids to treat their addiction. This can just replace one addiction with another. Kratom affects the brain like opioids, but it is not a proven treatment. This is especially true for people with a history of drug abuse.
Many users also use other substances, which can lead to multiple addictions. The most prevalent co-addiction involves opioid dependence, in which scenario, a medical professional may suggest a medically supervised detox process.
Kratom Addiction Treatment
Treatment for kratom addiction is an advancing field that recognizes the distinct needs of each individual. At White Oak Recovery Center, we create personalized treatment plans to help you live an addiction-free life.
WORC is a treatment center with licensed professionals who prioritize the well-being and success of our residents. Our location in Chatsworth is peaceful and free from distractions, allowing for a calm environment that promotes healing. Our intensive residential treatment program is evidence-based and surrounded by support and environment. Our compassionate staff gives you the proper tools, knowledge, and personal strength to stay free from substances and find a meaningful recovery.
If you or someone close to you is grappling with drug and alcohol dependency, assistance is at hand. We understand you may feel overwhelmed, but our admissions experts are here to address any inquiries.
Reach out now. Take the vital first strides toward recovery today. A simple phone call connects you with the beginning of your journey towards well-being.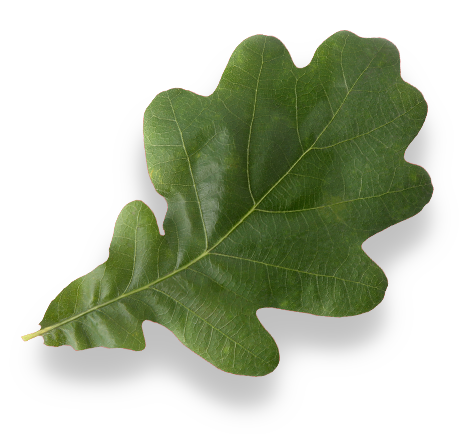 Am I covered for addiction treatment?
Your insurance may cover treatment. Call now for an entirely free and confidential assessment. Recovery starts with a phone call.
Sources:
Medical Disclaimer:
White Oak Recovery Center strives to improve the lives of people suffering from substance use disorders and co-occurring mental health conditions with simplified, fact-based content about addiction, prescription medications, illicit drugs, behavioral health disorders, treatment program options, and their related topics.

The information we provide is researched, cited, edited, and reviewed. The material we publish is for informational purposes only and is not a substitute for medical advice, diagnosis, or treatment. It should not be used in place of the advice of your physician or other qualified health providers. Always seek your physician's advice with any questions or concerns. Please call 911 immediately if you believe you are experiencing a medical emergency.