Medical professionals, addiction treatment specialists, and long-term kratom users agree that kratom is addictive. However, the current debate around kratom is whether its potential for addiction outweighs its perceived benefits.
Promoted by some as a less addictive alternative to opioid-based pain relief and a natural mood booster, kratom products are seeing an increase in demand throughout the United States. A 2020 Substance Abuse and Mental Health Services Administration (SAMHSA) survey found that over 2 million people over 12 had used kratom in the past twelve months.
Advocates cite kratom's history of use in homeopathic medicine and its plant origin as positive and urge institutions to continue researching any medical benefits. On the opposite side, emergency departments and poison control centers continue to experience more dangerous side effects and deaths involving kratom. Critics of kratom also point out that many highly addictive drugs like heroin and cocaine originate from plants. Kratom is chemically similar and operates on the opioid receptors in the brain to more potent opioids, further highlighting its naturally addictive properties.
Ultimately, it is unknown if kratom will prove medically helpful, but it is already proven addictive, and addiction has serious, harmful consequences.
What Is Kratom?
Kratom, an emerging and increasingly popular substance in the United States, comes from a plant native to Southeast Asia. Despite being relatively unknown in America until recently, the pain relief effects of kratom have made it popular with traditional medicine advocates since the 19th century. There is a unique aspect to kratom because, depending on the dose, kratom can have stimulant effects or effects similar to opioids.
Traditionally, kratom users chew whole kratom leaves or brew tea from them. More recently, kratom comes in tablets, capsules, or a powder form to mix with food or liquid marketed as a dietary supplement or mood booster.
Many people have sought kratom products for recreational use and their psychoactive properties. However, some also use them to self-medicate opioid withdrawal symptoms or chronic pain. Researchers consider kratom and "kratom-based" products as new psychoactive substances (NPS), drugs created or manipulated to mimic more potent drugs, in this case, opioids. An additional appeal of kratom is that it doesn't appear on traditional drug tests.
The United States Drug Enforcement Agency (DEA) officially listed kratom as a drug of concern with ongoing monitoring. The Food and Drug Administration (FDA) has not approved kratom for medical uses and has issued an import alert allowing them to inspect and seize any suspicious shipments. Because kratom is unregulated in the United States and frequently imported from unknown sources, the FDA warns the risk of contamination and potentially dangerous substances, including heavy metals, other drugs, and harmful bacteria, is high.
Furthermore, each batch of kratom can vary in potency, causing unknown and potentially dangerous side effects. Currently, 30 countries and six American states have banned kratom due to its potential for addiction and abuse.
Is Kratom Addictive?
Yes, kratom is addictive. Despite being pushed as a treatment for opioid withdrawal symptoms and cravings, kratom use can lead to addiction. Trying to overcome one addictive drug by using another is a recipe for disaster and developing multiple substance use disorders.
Medical experts use the Diagnostic and Statistical Manual of Mental Disorders Fifth Edition (DSM-5) to diagnose substance use disorders. Several studies revealed that most kratom users met the criteria for a substance use disorder.
Most regular users reported physical dependence on kratom, developing a tolerance, and experiencing kratom withdrawal when they stopped taking it. It is possible to be physically dependent on kratom without meeting the diagnostic criteria for addiction; however, kratom interacts with opioid receptors in the brain, which trigger feelings of pleasure and reward, increasing the potential for addiction.
Almost every kratom user reported abusing other drugs, specifically opioids and stimulants; polysubstance abuse is another factor that increases the risk of addiction.
Kratom addiction doesn't have a designated DSM-5 diagnosis; however, addiction specialists and the Substance Abuse and Mental Health Services Administration (SAMHSA) recommend following treatment guidelines for opioid use disorder and adjusting them as needed.
Effects of Kratom
The effects of kratom can be similar to opioids and stimulants, depending on the dose. Depending on the method of ingestion and the amount, kratom's effects kick in between 20 to 60 minutes later and last between two to six hours. Mixing kratom with other drugs and alcohol will influence the results and possible side effects.
Common and desired effects of kratom include:
Increased energy
Heightened awareness and focus
Talkativeness
Pain relief
Uplifted mood
Reduced anxiety
Relaxation
Drowsiness
Hallucinations
Long-Term Effects
The long-term effects of kratom are not well-researched yet because it is relatively new compared to more well-known and widely abused substances. The National Institutes of Health (NIH) have uncovered some common long-term effects based on case reports documenting chronic kratom users.
Long-term effects of kratom include:
Liver damage
Weight loss
Anorexia
Paranoia
Hallucinations
Addiction
Insomnia
Seizures
Anhedonia, or the inability to feel pleasure
Skin discoloration
As previously mentioned, most kratom users are polysubstance users, which can make it difficult to separate which substance caused what.
Side Effects
The side effects of kratom can be unpredictable and vary for each person. The National Institute on Drug Abuse (NIDA) warns that because kratom often contains other unknown substances or drugs to increase its potency, there is an exceptionally high risk of unpredictable and dangerous side effects.
Side effects of kratom include:
Confusion
Hallucinations
Nausea
Vomiting
Sweating
Sensitivity to light and sound
Aggression
Psychosis
Itching
Dry mouth
Increased heart rate
High blood pressure
Heart palpitations
Slowed breathing
Constipation
Abdominal pain
Because kratom interacts with opioid receptors in the brain, combining it with other opioids and central nervous system depressants can cause potentially life-threatening side effects. NIDA reports that all documented every case report of death related to kratom involved kratom taken alongside other drugs or contaminants.
Call 911 or the nearest emergency department if you believe someone is experiencing a life-threatening reaction to kratom.
Kratom Withdrawal
People with physical dependence or addiction to kratom will experience withdrawal. Kratom withdrawal is similar to opioid withdrawal because it similarly affects the brain and chemical balance. The length and intensity of kratom withdrawal symptoms and cravings will vary based on the severity of the dependence and addiction, the person's mental and physical condition, and other substances causing withdrawal symptoms.
Quitting kratom causes mental and physical withdrawal effects, including:
Mood swings
Drug cravings
Appetite changes
Muscle, joint, and bone pain
Sudden changes in body temperature
Nausea and vomiting
Flu-like symptoms
Anxiety
Depression
Muscle spasms
Jerky eye movements
Vision changes
Sleep disturbances
Dehydration
Many people underestimate how challenging kratom withdrawal can be and often relapse and begin using it again to alleviate the symptoms and avoid future withdrawal. One of the benefits of residential treatment for addiction is constant support and resources to help ease the discomfort of withdrawal and make a smooth transition into follow-up addiction treatments and therapies.
Kratom Addiction Treatment
If you or a loved one are struggling with kratom addiction and feel ready to find a better way of living, help is available.
At White Oak Recovery Center, we specialize in uncovering and treating all aspects of addiction. Using dual diagnosis, we recognize and develop a personalized treatment plan that separates any co-occurring conditions from your addiction and addresses them accordingly. During your stay in our serene and private residential treatment center, our licensed and experienced team works to empower you with the confidence and skills to live a life rooted in recovery.
Reach out to us with any questions about your treatment options. We are eager to help you start your recovery journey.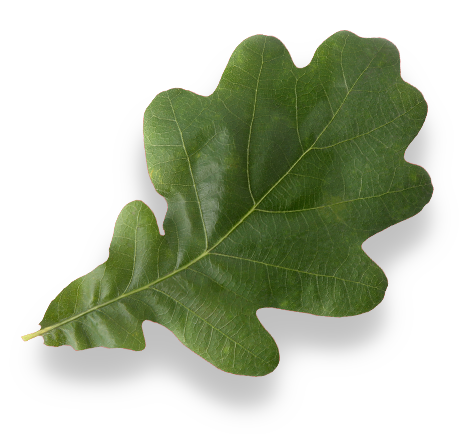 Am I covered for addiction treatment?
Your insurance may cover treatment. Call now for an entirely free and confidential assessment. Recovery starts with a phone call.
Sources:
Medical Disclaimer:
White Oak Recovery Center strives to improve the lives of people suffering from substance use disorders and co-occurring mental health conditions with simplified, fact-based content about addiction, prescription medications, illicit drugs, behavioral health disorders, treatment program options, and their related topics.

The information we provide is researched, cited, edited, and reviewed. The material we publish is for informational purposes only and is not a substitute for medical advice, diagnosis, or treatment. It should not be used in place of the advice of your physician or other qualified health providers. Always seek your physician's advice with any questions or concerns. Please call 911 immediately if you believe you are experiencing a medical emergency.