Since the 1990s, kava use has slowly increased in the United States. Studies from the National Institutes of Health (NIH) revealed that kava, Piper methysticum, is frequently used with other substances, most commonly kratom. As the substance's popularity grows, especially with those frequently using other drugs, so will kava addiction and misuse, causing more demand and poorly produced, dangerous kava products.
Kava Addiction
Much like a kratom addiction, kava addiction is rare with standard doses, but because of its psychoactive effects, it has abuse potential and also comes with dangerous side effects. Yet, with it being marketed as an alternative to prescription drugs and anti-anxiety medications, kava bars continue to open nationwide.
What Is Kava?
Kava is an herb derived from the roots of the Piper methysticum plant. It is native to the islands of the western Pacific and is a member of the pepper family.
Kava drinks have been widely consumed in South Pacific Islands for centuries to treat anxiety. It has been used as a ceremonial beverage but is now mainly used for recreation in social settings. Kava is traditionally prepared by grinding the roots of the plant, turning them into a pulp, and then adding water.
In the U.S. market, kava is sold as extracts, powdered extracts, and tinctures. Many of these extracts and products use several parts of the plant, such as the roots, stems, and leaves, which cause different outcomes and side effects. The kava roots contain most of its psychoactive ingredient, and it's the only part of the plant to be tested in clinical trials.
What is in a kava drink directly relates to the kava plant's cultivation. Some cause a hangover type of effect, characterized by headaches and nausea. This type is called "two-day" because the psychoactive effects last two days, encouraging its recreational use and creating a higher potential for addiction.
How Does Kava Make You Feel?
The active ingredients in kava are kavalactones or kavapyrones, which produce a similar effect to drinking alcohol, including calmness, euphoria, talkativeness, and muscle relaxation without depressing your central nervous system function.
Is Kava Safe to Drink?
Recently, concerns about the safety and effectiveness of kava products have arisen, specifically regarding reports of severe liver problems such as liver disease, severe scarring of the liver known as hepatitis cirrhosis, and liver failure. Because of this, many countries, such as Germany, France, Canada, Switzerland, and the UK, have restricted or banned drinking kava.
On March 23, 2002, the Food and Drug Administration (FDA) alerted consumers that dietary supplements, herbal medicines, and remedies that contain kava may be associated with severe effects on the liver. A reported previously healthy young female required a liver transplant because of several liver injuries related to kava consumption.
In addition, the U.S. Center for Disease Control and Prevention (CDC) issued a report titled "Hepatic Toxicity Possibly Associated with kava-containing products— United States, Germany, and Switzerland 1999-2002." This report investigated two cases of liver failure in the United States associated with dietary kava supplements.
Kava products remain popular in the US and continue to be sold regardless of the documented cases and the ban in many other countries.
Side Effects of Drinking Kava
Kava's psychoactive effects make it attractive to try, but the side effects of drinking it include:
Fatigue
Headaches
Tremors
Restlessness
Nausea
Stomach aches
Skin reactions such as rashes in heavy consumers
Liver damage
Liver toxicity, or liver failure
Long-Term Effects
The most well-known long-term effect of drinking kava is the severe risk of liver damage that could result in death. The exact cause of this effect is not fully understood yet, but it is believed to be associated with kava's active ingredients.
Another often overlooked potential long-term effect of kava use is addiction. Although it is not considered addictive like benzodiazepines or opioids, it is habit-forming. Repeated use can lead to substance abuse, followed by a tolerance that requires higher doses to feel the same symptoms, and kava withdrawal can happen when you stop drinking it.
Kava Addiction Treatment at White Oak Recovery Center
At White Oak Recovery Center, our private and comfortable inpatient treatment center treats substance use disorders with an evidence-based approach that empowers you with support and the tools to live free from drug abuse and addiction.
Our licensed and accredited team of doctors, nurses, therapists, and counselors work with you to create a customized treatment plan tailored to your unique needs, goals, and circumstances.
Create the foundation for a lifelong recovery with WORC. Our medical detox, medication-assisted treatment, and dual diagnosis programs offer the ideal opportunity to overcome addiction. Reach out today.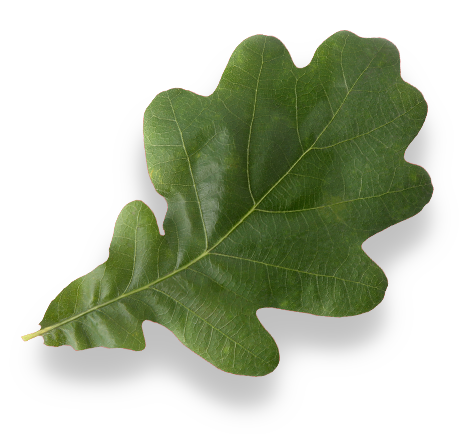 Am I covered for addiction treatment?
Your insurance may cover treatment. Call now for an entirely free and confidential assessment. Recovery starts with a phone call.
Sources:
Medical Disclaimer:
White Oak Recovery Center strives to improve the lives of people suffering from substance use disorders and co-occurring mental health conditions with simplified, fact-based content about addiction, prescription medications, illicit drugs, behavioral health disorders, treatment program options, and their related topics.

The information we provide is researched, cited, edited, and reviewed. The material we publish is for informational purposes only and is not a substitute for medical advice, diagnosis, or treatment. It should not be used in place of the advice of your physician or other qualified health providers. Always seek your physician's advice with any questions or concerns. Please call 911 immediately if you believe you are experiencing a medical emergency.