Recently, the popularity of a new street drug, "benzo dope," has become increasingly prevalent and piqued interest on social media. It's a powder or pill that contains one or several benzodiazepines, or "benzos," and fentanyl.
Benzo dope poses significant health threats because of the combination of two central nervous system depressants, benzos and opioids. Central nervous system (CNS) depressants are the most common cause of respiratory depression, which results in opioid overdoses.
Benzodiazepines cause more intense CNS depressant effects when taken with opioids. Additionally, researchers have discovered benzos in illicit opioid supplies. This may mean people are taking benzodiazepines with illicit opioids unknowingly.
What is Benzo Dope?
Benzo dope is a new drug found a lot through drug testing and samples from overdose cases. It is an illicitly manufactured benzodiazepine and opioid combination. The artificial drug contains fentanyl, Xanax, Valium, Klonopin, and sometimes other illegal drugs.
Fentanyl Prevalence in the United States
Fentanyl is a synthetic opioid present in 80% of illicit drug deaths. The increased presence of fentanyl in the United States drug supply directly links to these statistics. Today, in most of the country, it's more common to find fentanyl than heroin and other opioids.
The prevalence of fentanyl continues to rise in the US and throughout North America since its introduction in the late 2000s. In 2021, almost 14% of opioid-related overdose deaths also involved benzos.
Fentanyl drug users may experience seizures, coma, respiratory depression, and low blood pressure leading to an increased risk of death. When someone mixes fentanyl with alcohol or other substances, it becomes more powerful, making it harder to handle a medical emergency.
The US Food and Drug Administration (FDA) approved Narcan, a fast-acting medication that reverses overdoses caused by opioids. Naloxone, the generic drug name for Narcan, is an opioid antagonist. Therefore, it can help with an opioid overdose reversal, but it doesn't treat the effects of benzodiazepines.
Benzo Dope May Be Replacing Fentanyl
Benzo dope is emerging as the new fentanyl. As fentanyl spreads in opioids, dealers and makers keep looking for a more potent, enjoyable drug. This has caused an increase in opioids testing positive for benzodiazepines and the introduction of many fentanyl drug combinations.
They include benzo dope, "SCRA-dope" (fentanyl with synthetic cannabinoids), and tranq dope (fentanyl and xylazine).
Because fentanyl targets opioid receptors in the brain that control emotions, like an opioid, the drug acts as a painkiller. Fentanyl is a selective opioid antagonist that activates the same brain receptors.
Benzo Dope and Tranq Dope
Besides benzo dope, authorities have identified other substances, such as tranq dope, in fentanyl-related deaths.
Tranq dope is a mixture of fentanyl and xylazine, a veterinary tranquilizer. According to the CDC, xylazine overdose deaths in 2021 were 35 times higher than in 2018 and are increasingly found in opioid overdose deaths.
Benzo dope and tranq dope are both extremely dangerous because both of these new poly-drug formulations are combined with two CNS depressants.
Drug Addiction Treatment in Chatsworth, California
Approximately 220 people die in the US every day from overdosing on opioids. Mixing opioids and benzos significantly increases the risk of overdose.
People who use drugs are taking severe health risks. Benzo dope contains two potent sedatives that cause respiratory depression, making it hard to breathe. This is the primary cause of overdose deaths.
White Oak Recovery Center is an intensive inpatient rehab program accredited and licensed for all addictions and co-occurring disorders. WORC's residential treatment facility is an ideal opportunity to rediscover your life. With experts, support, and knowledge, our treatment programs give patients a solid base to rely on during recovery.
Ongoing Support and Recovery
When you enter White Oak Recovery Center, you won't be alone on your journey to recovery. Aside from our life-long alumni program, WORC's staff is devoted to your sobriety and long-term recovery that is meaningful— providing custom treatment tailored to your needs to heal the core of your addiction.
Our team of therapists and counselors dedicate themselves to helping you reduce harm to yourself using the harm reduction model. They fully commit to developing evidence-based strategies for you. These practices and approaches will help you minimize the harmful effects of addiction while maintaining your dignity and free will. At WORC, you can surpass reaching long-term sobriety and allow yourself a fresh beginning in a life of recovery.
Call now to speak with one of our caring treatment specialists. They are eager to hear your story and get you the help you need today.
Plant a seed of sobriety and live a fulfilling life rooted in recovery. A single phone call can be your first step to the peace you've been searching for.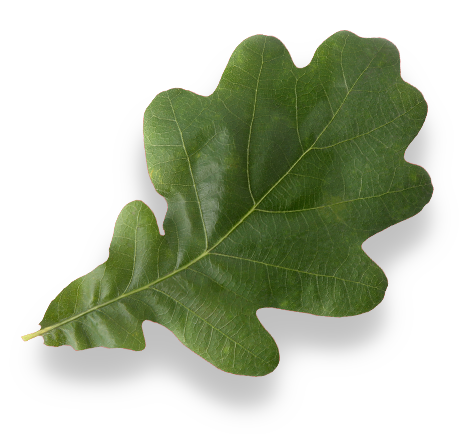 Am I covered for addiction treatment?
Your insurance may cover treatment. Call now for an entirely free and confidential assessment. Recovery starts with a phone call.
Sources:
Medical Disclaimer:
White Oak Recovery Center strives to improve the lives of people suffering from substance use disorders and co-occurring mental health conditions with simplified, fact-based content about addiction, prescription medications, illicit drugs, behavioral health disorders, treatment program options, and their related topics.

The information we provide is researched, cited, edited, and reviewed. The material we publish is for informational purposes only and is not a substitute for medical advice, diagnosis, or treatment. It should not be used in place of the advice of your physician or other qualified health providers. Always seek your physician's advice with any questions or concerns. Please call 911 immediately if you believe you are experiencing a medical emergency.