White lightning, moonshine, hooch, rotgut, and mountain dew are just a few names illicit alcohol goes by. Its underground and mysterious allure trick people into thinking it's a potent, fun drink, but moonshine isn't safe to drink because it can cause extremely harmful effects. Making moonshine, or "bootlegging," increases the risk of harm because of the lack of regulation, causing severe safety issues and health risks.
What Is Moonshine?
Moonshine is illegally distilled alcohol, usually unaged whiskey, known for its high alcohol content. Due to its unregulated production, moonshine often has a significantly higher alcohol content than commercially produced liquors.
Moonshine is primarily made using white corn, sugar, and yeast, fermented to convert sugar into alcohol. The distillation process separates the alcohol from the fermented mixture, producing a high-proof liquor.
Where Did Moonshine Originate?
Moonshine gained prominence during the Prohibition era in the United States (1920-1933) when the production, sale, and distribution of any type of alcoholic drink was banned. The term "moonshine" refers to the illegal production of alcohol under the cover of darkness, often by the light of the moon, to avoid detection by authorities.
However, moonshine's history goes back way further than Prohibition. Its origins can be found in various cultures and regions like Appalachia in the US, the Scottish Highlands, and the Balkans, where it was often a way to preserve agricultural surplus.
Now, moonshine is primarily in rural populations of Alabama, South Carolina, Georgia, and Mississippi. Most moonshine-related cases involved older males living in rural settings in West Alabama. However, moonshine consumption is not only in the Southeast or rural populations. There have been incidental findings of moonshine use among the urban population in the District of Columbia (DC), Michigan, Pennsylvania, and Virginia.
Why Is Moonshine Dangerous?
Moonshine is dangerous, mainly due to the lack of quality control during the distillation process. Distilling liquor is a science that requires precision and knowledge. Unlike commercially produced alcohol, moonshine is typically made in uncontrolled environments with unregulated equipment and untested methods.
For instance, during distillation, alcohol should be heated to about 173.1 degrees Fahrenheit. A slight change from this can produce harmful chemicals like formic acid and methanol, a toxic substance found in paint thinners, antifreeze, mouthwash, and embalming fluids.
Dangers of Moonshine
Drinking moonshine has many health risks. Its unregulated production allows the alcohol to be tampered with, leading to a heightened risk of contamination and the use of unsafe ingredients. Moonshiners sometimes use materials and substances that can introduce harmful toxins into the final product. These contaminants can include lead, copper, and other hazardous substances that can leak into the liquor during distillation.
Methanol, also known as wood alcohol, is highly poisonous and can be severely harmful to your health. The lack of control while making moonshine can produce high levels of this toxic alcohol byproduct that causes severe damage to the central nervous system and even death. Regulated liquors undergo rigorous testing to ensure methanol levels are within safe limits, while homemade moonshine typically lacks these safeguards.
Another danger associated with moonshine is its inconsistent alcohol content. Producing moonshine lacks any standard, so the amount of alcohol by volume can vary widely, making determining the drink's strength challenging. People drinking moonshine may unknowingly consume more alcohol than intended, increasing the risk of alcohol poisoning and alcohol-related accidents.
Also, moonshine is typically high in alcohol content, making it highly flammable. Improper handling can lead to accidental fires, posing a great risk to the producer and the consumer.
Moonshine Side Effects
Because moonshine has an abnormally high alcohol level, the side effects of drinking are severely intensified. Common side effects of moonshine include:
Confusion and disorientation
Vomiting and nausea
Slow or difficulty breathing
Irregular heartbeat
Pale or blue-colored skin
Seizures
Unconsciousness
Symptoms of alcohol poisoning
The long-term effects of moonshine include liver disease due to its high alcohol content. According to the Centers for Disease Control and Prevention (CDC), drinking moonshine regularly can lead to alcoholic liver disease. It starts with fatty liver, progresses to alcoholic hepatitis, and ultimately leads to cirrhosis, a stage where the liver is so scarred that it can no longer function properly.
Can Moonshine Make You Go Blind?
When moonshine is not distilled correctly, it can contain high levels of methanol, a substance that can permanently damage the optic nerve. Consuming just 10 milliliters ml of methanol (slightly less than a standard shot glass) can cause you to go blind, while 30 milliliters (about two shot glasses) can be fatal. It can also lead to a condition known as methanol poisoning, which can cause permanent damage to the optic nerve, eventually leading to complete blindness.
Get Help for Alcoholism
If you or someone you know is struggling with alcohol addiction, seeking help is crucial. At White Oak Recovery Center, we provide genuine, evidence-based, patient-focused care to give you the tools and coping skills to live free from substance use.
White Oak Recovery Center licensed, compassionate, and experienced staff of therapists, counselors, nurses, and physicians are devoted to each resident's recovery. With your collaboration, our expert team will create a personalized and unique treatment plan to meet your needs in rehabilitation and match your current circumstances and goals.
At WORC, we are committed to transforming lives impacted by addiction through intensive treatments and therapies to heal the roots of your substance use disorder and manage any co-occurring mental health conditions.
Achieve a happy, healthy life rooted in recovery today. Our caring treatment specialists are eager to help you. Reach out now.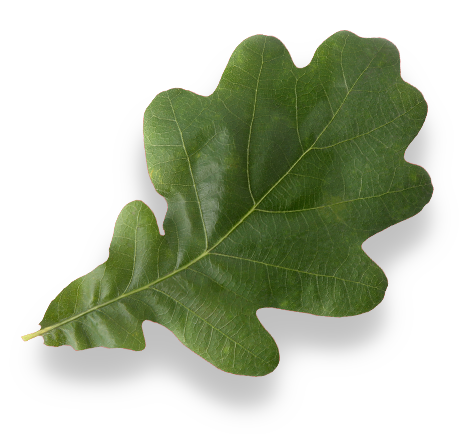 Am I covered for addiction treatment?
Your insurance may cover treatment. Call now for an entirely free and confidential assessment. Recovery starts with a phone call.
Sources:
Medical Disclaimer:
White Oak Recovery Center strives to improve the lives of people suffering from substance use disorders and co-occurring mental health conditions with simplified, fact-based content about addiction, prescription medications, illicit drugs, behavioral health disorders, treatment program options, and their related topics.

The information we provide is researched, cited, edited, and reviewed. The material we publish is for informational purposes only and is not a substitute for medical advice, diagnosis, or treatment. It should not be used in place of the advice of your physician or other qualified health providers. Always seek your physician's advice with any questions or concerns. Please call 911 immediately if you believe you are experiencing a medical emergency.