Mirtazapine (Remeron) Addiction

Mirtazapine is the generic name for Remeron, a medication used to treat depression. This drug has sedative, pain-relieving, and increased appetite effects, which explains why it can help with various symptoms. However, these effects can also be a good recipe for substance abuse and addiction.
What is Remeron (Mirtazapine)?
Mirtazapine (Remeron) is an FDA-approved atypical antidepressant used mainly to treat major depressive disorder, predominantly with people who also have insomnia and underweight individuals. Remeron has a complex formulation with numerous effects on the central nervous system.
Mirtazapine belongs to a group of medications called tetracyclic antidepressants. Tricyclic antidepressants (TCAs) were first released in 1959 as a medicine for major depressive disorder. Still, today TCAs help treat many conditions such as insomnia, panic disorder, obsessive-compulsive disorder, post-traumatic stress disorder (PTSD), anxiety disorders, headaches, and migraines.
Remeron Tablets
Remeron is supplied as tablets. According to the National Institutes of Health, the recommended starting dose for Remeron is 15 mg tablets daily. Patients who don't show improved symptoms typically get prescribed 45 mg daily, the maximum amount.
Remeron tablets are made with two strengths, 15 mg tablets and 30 mg tablets. 15g tablets are yellow and oval shaped with "MSD" impressed on one side and "T3Z" on the other. 30 mg tablets are also oval but are red and brown with "MSD" on one side and "T5Z" on the other.
RemeronSolTabs are disintegrating Remeron tablets. They are supplied in three strengths: 15 mg, 30 mg, and 45 mg. All three dosage strengths are round and white with "T1Z" imprinted on the 15 mg tablet, "T2Z" on the 30 mg tablet, and "T4Z" on the 45 mg one.
Mirtazapine Side Effects
Mirtazapine has several negative side effects. The adverse effects that happen in more than 10% of people that take the prescription drug include:
Drowsiness
Depression
Weight gain
Suicidal thoughts
Dry mouth
High cholesterol
Constipation
Increase in appetite
Acute pancreatitis
Liver injury
Seizures
Remeron Drug Interactions
Remeron has many drug interactions. Taking this antidepressant with another sedative drug can dramatically increase the level of its sedative effects. Additionally, it should be taken cautiously or warned against its use because of mirtazapine's various dangerous over-the-counter and prescription medications drug interactions.
These medications include:
Tramadol
Diazepam
Ketoconazole
Cimetidine
St. John's wort
Tryptophan
Seizure medications such as phenytoin and carbamazepine
Migraine medications such as sumatriptan and zolmitriptan
Mood or thought disorder medication such as lithium or other antidepressants and antipsychotics
Remeron Withdrawal Symptoms
Stopping Remeron use suddenly or quitting cold turkey can cause discontinuation syndrome, also known as antidepressant discontinuation syndrome, a condition that occurs when you stop using antidepressants abruptly.
About 20% of people develop a discontinuation syndrome after quickly stopping the use of an antidepressant taken repeatedly for a month. These symptoms occur within two to four days of stopping use and typically last one to two weeks but may persist for up to a year.
Remeron withdrawal symptoms include:
Depression
Restlessness
Dizziness
Insomnia
Panic attacks
Decreased appetite
Ringing or buzzing in the ears
Nausea and vomiting
Diarrhea
Mirtazapine Addiction Treatment at White Oak Recovery Center
If you or a loved one is struggling with mirtazapine addiction or antidepressant abuse and physical dependence, White Oak Recovery Center can help you overcome your substance use disorder and co-occurring mental health conditions to live an empowering life rooted in recovery.
All treatment programs at White Oak Recovery Center (WORC) are evidence-based and deeply rooted in scientific research and evidence. We provide fully customized treatment plans for each resident, ensuring we address your needs and goals during treatment to give you the coping skills to live a life free from drugs or alcohol.
Medical Detox
White Oak Recovery Center's medical detox program allows you to go through the tapering process surrounded by medical care and supervision. WORC ensures intense withdrawal symptoms are handled with your safety as the top priority and with the appropriate level of medical care.
Cognitive Behavioral Therapy (CBT)
At WORC, we incorporate cognitive-behavioral therapy, or CBT, into every resident's personalized treatment plan, tailoring it to help you reach sustained sobriety and live in recovery. During CBT, our mental health and substance abuse experts help you build a strong foundation of coping skills that promotes healing and recovery.
A fulfilling life free from addiction is possible. Reach out now. Our compassionate treatment specialists are eager to get you the help you need.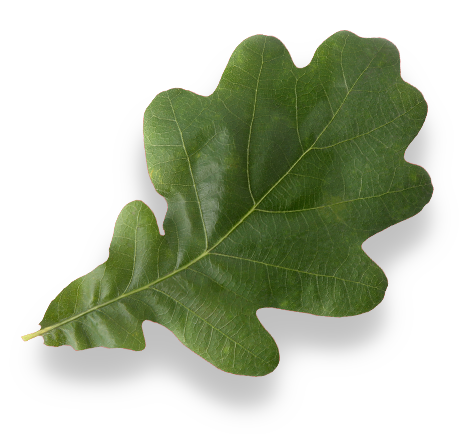 Am I covered for addiction treatment?
Your insurance may cover treatment. Call now for an entirely free and confidential assessment. Recovery starts with a phone call.
Sources:
Medical Disclaimer:
White Oak Recovery Center strives to improve the lives of people suffering from substance use disorders and co-occurring mental health conditions with simplified, fact-based content about addiction, prescription medications, illicit drugs, behavioral health disorders, treatment program options, and their related topics.

The information we provide is researched, cited, edited, and reviewed. The material we publish is for informational purposes only and is not a substitute for medical advice, diagnosis, or treatment. It should not be used in place of the advice of your physician or other qualified health providers. Always seek your physician's advice with any questions or concerns. Please call 911 immediately if you believe you are experiencing a medical emergency.