What Is Sudden Sniffing Death Syndrome?

Inhalant abusers are at risk for many serious health risks. These volatile substances can cause fatal heart failure within minutes of inhaling, known as sudden snuffing death syndrome (SSDS). SSDS is the leading cause of death associated with inhalant abuse.
Deaths in the United States continue to rise as the use of inhalants increases, but SSDS isn't related to the frequency of use. Sudden sniffing death syndrome can happen during a healthy person's first experience with using inhalants.
According to the Substance Abuse and Mental Health Services Administration (SAMHSA), inhalant misuse is a significant and often overlooked issue among teenagers and young pregnant women.
What Causes Sudden Sniffing Death Syndrome?
Two things can cause sudden sniffing death syndrome. First, the inhaled chemicals force the user's heart to beat so unusually fast that it causes cardiac arrest. Second, the fumes from the inhalant enter the user's lungs and central nervous system, generating low oxygen levels and making them unable to breathe.
What Are Inhalants?
Inhalants are common household products or industrial and medical substances that give off a chemical smell and can be breathed in to feel intoxicated. Inhalants are listed under four categories: volatile solvents, gases, aerosol sprays, and nitrates.
Volatile solvents are paint thinners, gasoline, dry-cleaning fluids, degreasers, glues, and felt tip markers. Gases are usually commercial or medical anesthetics such as chloroform or nitrous oxide, commonly called laughing gas, the most abused gas because it can be found in whip cream dispensers. Inhaling nitrous oxide from a whipped cream can is called a "whippet." Household gas products include butane, propane, and refrigerants.
Aerosol sprays include spray paint, hair sprays, cooking oil sprays, and fabric protector sprays. Nitrates, unlike other inhalants, are used primarily as sexual enhancers and are often called poppers. Instead of altering a user's mood, they affect the central nervous system, relaxing the muscles and dilating blood vessels. They are sold in small bottles as room deodorizers or liquid aromas and often contain a "not for human consumption" warning label.
Typically, inhalant abusers use any substance available, but the effects vary. Some users have a favorite inhalant. For instance, "Texas shoeshine" is a spray used to shine shoes that contains a chemical called toluene, a favorite in certain cities.
Inhalant Abuse
Although regular abuse can result in serious damage to the heart and other organs, including the brain, liver, and kidneys, sudden sniffing death syndrome is the cause of more than half of all deaths related to inhalant abuse.
Aside from SSDS, inhalant abuse can cause death in several other ways, including:
Asphyxiation – or lack of oxygen, from repeated inhalations that leads to a higher concentration of inhaled fumes, replacing the oxygen in the lungs
Suffocation – occurs when air gets blocked from entering the lungs when inhaling fumes from a plastic bag
Convulsions or Seizures – caused by irregular electrical discharges in the brain
Coma – due to the brain shutting down
Choking – from inhaling vomit after inhalant use
Fatal Injury – happens from accidents while high, such as fatal car crashes
Effects of Inhalants
The effects of inhalants only last a few minutes and generally have a stimulating and euphoric effect at first, but with repeated inhalations, users feel dazed, dizzy, and uncoordinated. Sometimes, users experience hallucinations and become aggressive. And other times, repeated inhalation can cause people to pass out.
Short-Term Effects
The short-term effects of inhalants include:
Headaches
Nausea and vomiting
Dizziness
Drowsiness
Confusion
Slurred and slow speech
Loss of coordination
Mood changes
Hallucinations
Long-Term Effects
Repeated inhalant use over time can cause more serious effects, including:
Loss of concentration
Muscle spasms
Memory loss
Permanent brain damage
Central nervous system damage
Kidney and liver damage
Death
Sudden Sniffing Death Syndrome Symptoms
The symptoms of sudden sniffing death syndrome are impossible to spot because it can happen randomly to anyone using inhalants. Yet, the signs and symptoms of an inhalant abuser may be apparent:
Uncoordinated physical symptoms
Drunk and dazed appearance
Red eyes and a runny nose
Spots or sores around the mouth
Chemical odor on breath or clothing
Paint stains or other product stains in unusual spots, such as the face, lips, nose, fingers, and clothing
Hiding rags or empty containers
Having several butane lighters and refills
Smelling clothing sleeves
Prevent Sudden Sniffing Death Syndrome with White Oak Recovery Center
Preventing sudden sniffing death syndrome starts with inhalant abuse awareness and education. If abuse is occurring, professional treatment is needed. Some substances may not be physically addicting, like opioids or meth; however, a psychologically addictive product may be just as dangerous.
White Oak Recovery Center is an evidence-based residential treatment facility specializing in treating substance use disorders and co-occurring mental health conditions. Our medical detox program ensures you begin your journey to recovery and healing with around-the-clock medical care surrounded by licensed, experienced, and dedicated support.
At WORC, our intensive treatments and therapies provide an ideal opportunity with genuine patient-focused care to reclaim your life with confidence, coping skills, and knowledge to live free from substance abuse.
Our licensed, accredited, and experienced staff of doctors, nurses, therapists, and counselors will create a custom treatment plan with you to meet your needs and provide the foundation for lasting recovery.
Reach out today. Our treatment specialists are eager to get you the help you need to overcome addiction and live the life you deserve.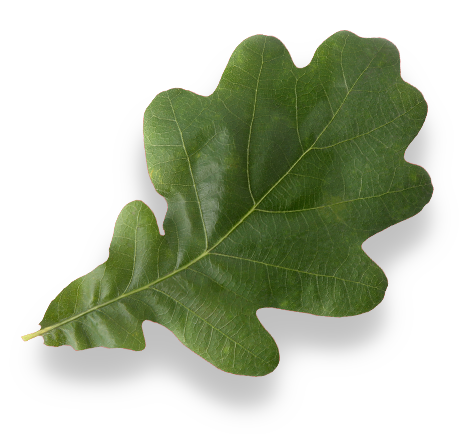 Am I covered for addiction treatment?
Your insurance may cover treatment. Call now for an entirely free and confidential assessment. Recovery starts with a phone call.
Sources:
Medical Disclaimer:
White Oak Recovery Center strives to improve the lives of people suffering from substance use disorders and co-occurring mental health conditions with simplified, fact-based content about addiction, prescription medications, illicit drugs, behavioral health disorders, treatment program options, and their related topics.

The information we provide is researched, cited, edited, and reviewed. The material we publish is for informational purposes only and is not a substitute for medical advice, diagnosis, or treatment. It should not be used in place of the advice of your physician or other qualified health providers. Always seek your physician's advice with any questions or concerns. Please call 911 immediately if you believe you are experiencing a medical emergency.