Inhaling fumes, or "huffing," often everyday household products, such as cleaning fluids, nail polish remover, spray paint, paint thinners, and aerosol sprays, produces a high, like being drunk with symptoms of slurred speech and lack of coordination.
Because the mind-altering effects of inhalants only last a few minutes, users typically inhale repeatedly, risking "huffing death" or sudden sniffing death syndrome along with addiction.
According to the National Survey on Drug Use and Health (NSDUH), in 2021, 2.2 million people aged 12 or older reported using inhalants in the past 12 months.
Meaning of Huffing
Huffing is often applied to several types of inhalant abuse. However, the National Institute on Drug Abuse (NIDA) describes huffing as people who use inhalants through a soaked rag. Users breathe in the vapors of the toxic chemicals through their nose or mouth.
The NIDA explains the different ways to use inhalants, including huffing:
Huffing: breathing in the substance from a cloth
Bagging: inhaling the product through a paper or plastic bag
Sniffing or Snorting: inhaling directly from the container
Spraying: spraying the substance into the mouth or nose
Copyright: Rehab Center Parus
Credit: Rehab Center Parus
CC BY SA 4.0
What Are Inhalants?
Inhalants are volatile products that produce toxic fumes that can be inhaled for psychoactive and euphoric feelings. These substances are called inhalants because they are almost always used through inhalation.
There are four types of inhalants: solvents, gases, aerosol sprays, and nitrates.
Solvents are easy to get liquids like gasoline, glue, degreasers, liquid felt-tip markers, and white-out.
Aerosol sprays include spray paint, hair sprays, spray deodorants, cooking oil sprays like vegetable oil, and fabric protector spray.
Gases include commercial and household products like nitrous oxide, laughing gas, and chloroform. Household items include butane, propane tanks, and the most popular one, whipped cream dispensers, which is called taking a "whippet."
Nitrates are different from the other three categories of inhalants. They are used to enhance sexual pleasure and are commonly sold in small bottles as room odorizers, leather cleaners, or liquid aromas.
Signs of Huffing
Signs of huffing include:
Chemical smell on clothes or breath
Paint stains on clothes, face, or hands
Slow reflexes
Inability to pay attention
Slurred speech
Red eyes and runny nose
Easily bothered or moody
Inhalant Abuse Effects
Abusing inhalants affects the entire body because they are rapidly absorbed into the bloodstream through the lungs and distributed to the brain, spinal cord, and other vital organs.
Many studies have shown that inhalants are highly toxic, and the parts of the body that experience the most lasting damage are the brain and the nervous system.
Short-Term Effects
Huffing has pleasurable effects because it depresses your central nervous system while dilating your blood vessels, but these feelings are short-lived. Most inhalants produce a fast high with similar effects to alcohol intoxication, initial excitement followed by impaired functioning.
The short-term effects of huffing include:
Confusion and delirium
Dizziness
Drowsiness
Nausea and vomiting
Slurred Speech
Muscle weakness
Laziness
Headaches
Uncoordinated movements
Aggressive behavior
Long-Term Effects
Inhalants affect the central nervous system and reduce brain activity.
The long-term effects of huffing include:
Loss of hearing and sense of smell
Memory loss
Liver and kidney damage
Bone marrow damage
Irregular heartbeat
Addiction and dependence
Coma
Brain damage
Heart failure from sudden sniffing death syndrome
Huffing Withdrawal Symptoms
With repeated huffing, mild withdrawal syndrome may occur. These withdrawal symptoms include:
Nausea, sweating, and stomach cramps
Loss of appetite
Trouble sleeping
Migraines
Tremors or shakiness
Visual hallucinations
Spots in your vision
Mood changes
How to Stop Huffing: Treatment for Inhalant Abuse
Educating young people on the health risks of huffing and inhalant abuse is the best way to stop huffing and reduce the number of adults who will abuse inhalants. Effective and caring substance abuse treatment is available if you are struggling with inhalant addiction and seeking treatment.
White Oak Recovery Center only uses evidence-based treatment approaches and research-based, proven therapies for substance use disorders and co-occurring mental health conditions. Evidence has demonstrated that behavioral therapy is the most effective in treating inhalant abuse and other drug and alcohol addictions.
WORC provides cognitive behavioral therapy (CBT) and dialectical behavior therapy (DBT), among many other successful treatments, to help residents identify, avoid, and build coping skills and strategies to deal with triggers and difficult situations. Our experienced and licensed team of specialists empowers each resident with support and compassion.
Reach out today to plant a seed of sobriety and achieve the drug-free life you deserve. Our treatment specialists are eager to help.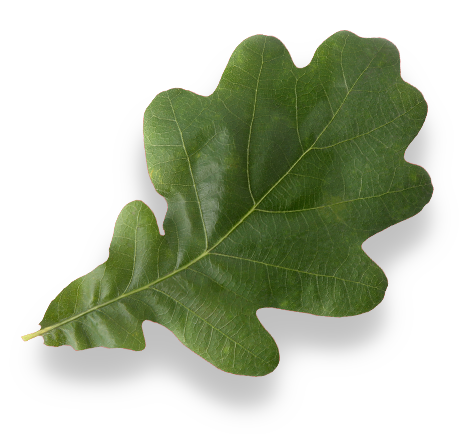 Am I covered for addiction treatment?
Your insurance may cover treatment. Call now for an entirely free and confidential assessment. Recovery starts with a phone call.
Sources:
Medical Disclaimer:
White Oak Recovery Center strives to improve the lives of people suffering from substance use disorders and co-occurring mental health conditions with simplified, fact-based content about addiction, prescription medications, illicit drugs, behavioral health disorders, treatment program options, and their related topics.

The information we provide is researched, cited, edited, and reviewed. The material we publish is for informational purposes only and is not a substitute for medical advice, diagnosis, or treatment. It should not be used in place of the advice of your physician or other qualified health providers. Always seek your physician's advice with any questions or concerns. Please call 911 immediately if you believe you are experiencing a medical emergency.