As a synthetic opioid that takes effect quickly, Dilaudid can comfort patients who no longer respond to less potent prescription drugs. Generically known as hydromorphone, Dilaudid has been used to treat moderate to severe pain since the 1980s. Unfortunately, it has been abused and contributed to the United States opioid addiction crisis just as long. Other, more well-known opioid analgesics get attention and spark passionate reactions from the general public, but Dilaudid is one of the most potent and addictive prescription narcotics available.
The United States Drug Enforcement Agency (DEA) estimates that doctors write 4 million hydromorphone prescriptions annually. While that number is surprisingly high, it doesn't begin to account for people who forge prescriptions and illegally obtain Dilaudid. More disturbing is the realization that people with opioid use disorders who cannot get prescription medications often turn to illegal drugs like heroin to maintain their addiction. Learn more about Dilaudid, the dangers, risks, and how to find help for opioid addiction before it's too late below.
What Is Dilaudid?
Dilaudid, the brand name for hydromorphone, is a potent opioid analgesic. Doctors prescribe Dilaudid as a pain reliever for moderate to severe pain related to surgery, chronic pain, and terminal cancer that doesn't respond to other forms of pain relief or pain medications.
Dilaudid is a central nervous system depressant that binds to opioid receptors in the brain and releases dopamine, the chemical responsible for feelings of euphoria and reward. The release of dopamine and sedation reduces the body's pain awareness, making Dilaudid highly effective.
Some people, especially chronic pain patients and terminally ill people, become opioid-tolerant to lower potency opioids and require higher doses or higher potency medications like Dilaudid. However, with higher potency comes higher abuse and addiction potential.
Dilaudid comes in oral immediate and extended-release tablets, suppositories, and injectable liquid forms. In the United States, hydromorphone is a Schedule II controlled substance.
Slang names for Dilaudid include:
D
Dust
Smack
Dillies
Juice
Footballs
Peaches
M-80s
Morphine vs. Dilaudid
There is a mistaken belief that all prescription opioids are created equal; however, there are essential differences between morphine vs. Dilaudid.
Origin – Morphine is a naturally occurring opioid; Dilaudid is a synthetic opioid manufactured in a lab to be chemically similar to morphine.
Potency – Dilaudid is five to ten times more potent than morphine due to how it binds to the opioid receptors in the brain and the chemicals it causes the brain to release.
Onset time – Dilaudid crosses the blood-brain barrier faster than morphine, meaning it takes effect quicker, something recreational drug users look for when using. Abusing drugs by snorting or injecting them causes the effects to kick in even quicker.
Length of effectiveness – Dilaudid takes effect faster than morphine but also wears off quicker. Morphine stays bonded to the receptors longer, prolonging the effects.
Street popularity – Opioid abusers prefer Dilaudid to morphine because of how quickly it kicks in. Dilaudid is more widely prescribed and available than morphine but costs more on the illicit drug market due to its popularity and demand.
More important than the differences between morphine and Dilaudid are the ways they are similar. Morphine and Dilaudid are highly addictive and share nearly identical side effects and risk of overdose. In the event of a life-threatening overdose, both morphine and Dilaudid respond to the life-saving drug Narcan.
Understanding Dilaudid Addiction
Dilaudid is one of the most potent synthetic opioids available and one of the most addictive. People can become physically dependent on Dilaudid in two to three weeks.
As well as pain relief, Dilaudid causes the brain to release dopamine, which triggers intense euphoria, relaxation, and happiness. People who abuse Dilaudid are perpetually chasing that feeling. However, it gets harder to achieve as time goes on, and previously effective doses no longer work; this is called tolerance. The more opioid-tolerant a person becomes, they resort to taking more frequent, high doses of hydromorphone or mixing substances to get the desired results. Once physical dependence and tolerance exist, people who suddenly stop taking Dilaudid will experience withdrawal symptoms. Continually using a drug to achieve a high and avoid withdrawal is how the cycle of abuse continues and escalates.
Not everyone who uses Dilaudid will develop an opioid use disorder, people who strictly follow their doctor's orders for short-term pain relief have a low risk of addiction. However, some factors increase the risk of opioid use disorder developing.
Risk factors for developing an addiction to Dilaudid include:
Personal or family history of substance abuse
Personal or family history of mental illness
Early exposure to drugs and alcohol
Easy access to Dilaudid
Past trauma
Poor impulse control
History of withdrawal experiences or overdoses
Signs of Dilaudid Addiction include:
Running out of the prescription early
Visiting multiple doctors to get Dilaudid prescriptions
Taking Dilaudid from friends and family members
Buying Dilaudid off the streets
Intense cravings for Dilaudid
Spending the majority of time getting, using, or recovering from using Dilaudid
Lying about and hiding Dilaudid use
Taking Dilaudid in ways other than prescribed, like snorting or injecting it
Mixing Dilaudid with other drugs like muscle relaxants, benzodiazepines, or alcohol to increase the effects
Becoming withdrawn and neglecting personal and professional obligations
Physical changes like weight loss, yellow skin, neglecting personal hygiene
Inability to stop taking Dilaudid despite negative consequences
Putting oneself in dangerous situations to get and use Dilaudid
Experiencing withdrawal symptoms when Dilaudid use suddenly stops
It is vital to remember that addiction is a chronic disease that affects the brain and body. People struggling with Dilaudid addiction are aware of the harm and adverse side effects it is causing, but without professional help, they are incapable of stopping.
Side Effects of Dilaudid
The side effects of Dilaudid will vary for every person based on the condition it is treating or if they are taking it recreationally, tolerance, physical condition, mental health, and other substances in the body. The effects of hydromorphone set in as fast as 30 minutes after swallowing a tablet and even quicker if injected or snorted.
Side effects of Dilaudid include:
Headache
Dry mouth
Drowsiness
Abdominal pain
Sweating
Itching
Flushed skin
Nausea
Vomiting
Cold and clammy skin
Sexual dysfunction
Respiratory depression
Low blood pressure
Loss of appetite
Slow or inconsistent heart rate
If something doesn't feel right, talk to your doctor. Report side effects that last a long time or don't go away to your doctor as soon as possible.
Adverse effects should receive immediate medical attention, including vomiting, diarrhea, agitation, hallucinations, trouble breathing, or extreme cramping in the stomach or intestines, as they can escalate to a life-threatening situation. Pain in the stomach and intestines after using Dilaudid can be a sign of paralytic ileus, a condition that leads to paralysis of the GI tract and can be lethal.
The Food and Drug Administration (FDA) requires a warning section on the label of prescription drugs regarding possible drug interactions and adverse effects. People who ignore the warning section, older adults, and people who mix Dilaudid with drugs and alcohol are at greater risk for potentially life-threatening side effects, drug interactions, and risk of overdose.
The Dilaudid warning sections caution against taking it if any of the following apply:
Chronic breathing problems, including asthma and chronic obstructive pulmonary disease (COPD)
A history of or currently have a brain tumor or head injury
Addison disease
You have taken an antidepressant, including SSIs and MAOIs, in the past 14 days
You are pregnant or breastfeeding
You are taking or plan to take benzodiazepines, muscle relaxants, or other tranquilizers, sleeping pills, or sedatives
Previously experienced paralytic ileus
A personal or family history of addiction
History of eating disorders or failure to gain weight
No one should suddenly stop taking Dilaudid without seeking medical advice. People with opioid use disorder, including Dilaudid addiction, or those dependent on multiple substances, called polysubstance use, can experience life-threatening withdrawal symptoms.
Quitting cold turkey can cause withdrawal symptoms that range from a runny nose and flu-like symptoms to agitation, hallucinations, and other life-threatening complications. Your doctor may recommend medical detox. Supervised medical detox programs will monitor and treat withdrawal symptoms to keep people safe before following up with treatment programs to address the other aspects of dependence and addiction.
Dilaudid Addiction Treatment
If you or a loved one is struggling with Dilaudid addiction, White Oak Recovery Center can help.
Our private residential treatment center offers onsite medical detox with 24-hour support and care from our medically licensed team to ensure your withdrawal is safe, smooth, and comfortable. A professionally monitored withdrawal experience reduces the chances of experiencing post-acute withdrawal syndrome (PAWS) and relapse.
Once you have successfully detoxed, we will work with you to recognize your unique needs and develop a personalized treatment plan to ensure long-term success using evidence-based treatments and therapies. We work to empower you with healing, knowledge, skills, and healthy coping skills for the future.
Contact us now; a life rooted in recovery is waiting for you.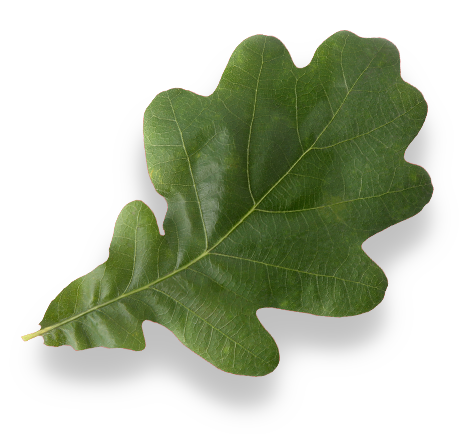 Am I covered for addiction treatment?
Your insurance may cover treatment. Call now for an entirely free and confidential assessment. Recovery starts with a phone call.
Sources:
Medical Disclaimer:
White Oak Recovery Center strives to improve the lives of people suffering from substance use disorders and co-occurring mental health conditions with simplified, fact-based content about addiction, prescription medications, illicit drugs, behavioral health disorders, treatment program options, and their related topics.

The information we provide is researched, cited, edited, and reviewed. The material we publish is for informational purposes only and is not a substitute for medical advice, diagnosis, or treatment. It should not be used in place of the advice of your physician or other qualified health providers. Always seek your physician's advice with any questions or concerns. Please call 911 immediately if you believe you are experiencing a medical emergency.